At The Farm
Grandma's At The Farm – Time For A Farewell
Situated between Canberra and Goulburn, right in the heart of the award-winning Fedra Olive near Collector NSW, Grandma's at the Farm has been serving a unique blend of traditional flavors and recipes for visitors from all parts of the world for many wonderful years.
We are extremely thankful for your support throughout the years, and getting to know you as more than just customers and clients, but as close friends. It has been a very difficult decision for us, taken with a few moist eyes, Grandma's at The Farm shall miss you all."
During our service period, thousands of people visited us from different locations. Many came not just from around Australia, but also from different countries of the world.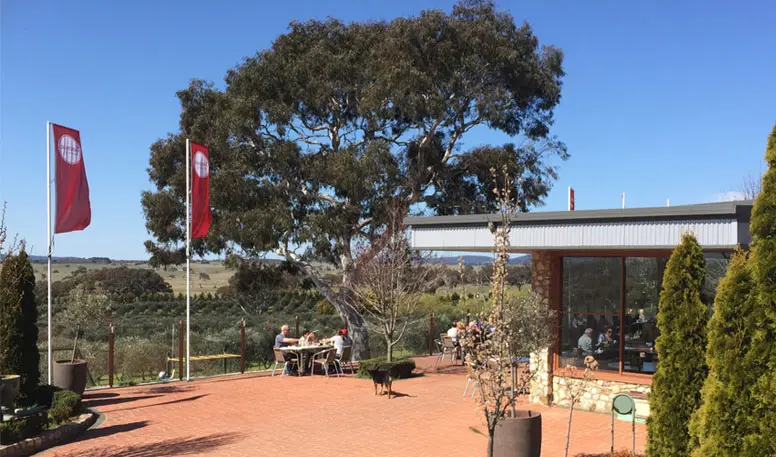 We are particularly grateful to our invaluable neighbours from Canberra ACT, Goulburn NSW and beyond. People from all walks of life enjoyed the recipes and products we offered, which are inspired by our Grandma´s and Grandpa´s from all over the world.
It was due to the unique services we offered like our event catering and your unfeigned support over the years that saw Grandma's at The Farm being crowned as the winner of the 2011 Canberra & Region Tourism award as the Best Restaurant & Catering Service in the NSW region & ACT."
It's farewell for The Farm, but not for Grandma's
Although Grandma's at the Farm would be folding up, you can still continue to enjoy the best of our services by visiting our other branches. Simply take your journey to our Sydney shops: Grandma's at Rosebery in Rosebery , or visit Grandma's at McEvoy in Alexandria
Our team is dynamic and will continue to keep you updated as you keep in touch with our website, news letter and social media accounts.
Grandma's put you one step ahead
We are always committed to keeping you informed. For more information regarding Grandma's menu options, in Alexandria and Rosebery Sydney, recipe, special offer & event, just follow us on our websites, news letter and social media accounts. We will always keep you posted.
Thank you all.
Grandma's XX

x

Image of 24