Grandma's Little Bakery in Alexandria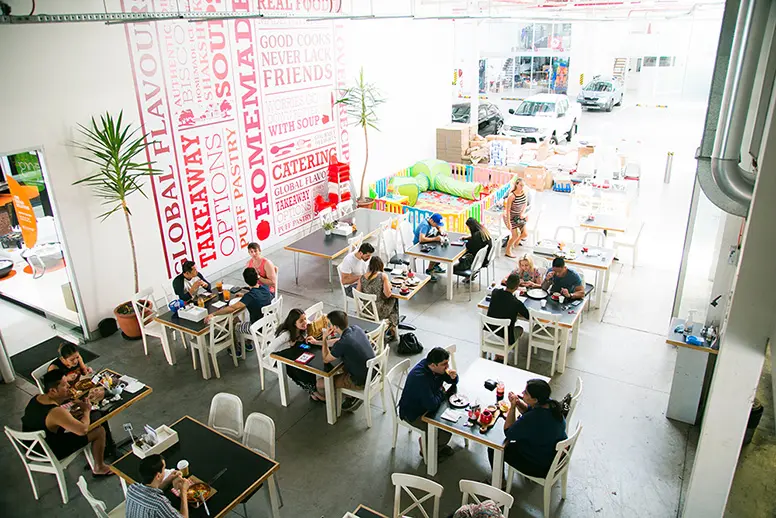 Welcome to Grandma's Little Bakery Restaurant in Alexandria
We're open 7 days - 7am to 4pm
Our restaurant in alexandria is located at 42 O´Riordan Street corner 21 Collins Street, Alexandria. We offer a unique blend of traditional flavours and recipes inspired by our Grandma´s and Grandpa´s from all over the world.
From our cafe kitchen and bakery oven to you – enjoy sweet and savoury pastries, delicious pies, complimented by our barista brewed coffee. Try our range of fresh salads, authentic Shakshuka dishes, soups, casseroles and much, much more. Dine-in at our cafe in alexandria or take-away to enjoy at work, at home or on the road. There´s nothing better than real homemade food and slow cooked meals made with love. Just like at home!
Our cafe pantry features products which are fresh and full of regional goodness – meals, handmade range of traditional Grandma's cookies, cakes, olives, olive oil, jams, unique pastries, ice cream and more...
Visit our Cafe in Alexandria to see our large range of delicious homemade products, our olive grove produce, and lots of goodies ideas that make Grandma´s shop very unique. Hope to see you soon!
We Don't accept booking , so just come in to visit and you will be seated.
Visit Grandma's Little Bakery at 42 O´RIORDAN STREET, ALEXANDRIA NSW 2015.

x

Image of 15
Catering at Grandma's Restaurant
Contact us to discuss your catering options - All catering order available for pick up only, We can arrange catering suitable to your needs. We will work with you to tailor a menu based on your requirements. please contact us with your details by email : enquiry@grandmas.com.au
* We require one week's notice to supply your catering requirements.