What's On: GRANDMA'S at the Farm


Grandma's Art Knitting Club
Join Grandma Carolyn at Grandma's at the Farm for Art Knitting Club.
Free activity, just come with a smile.
Get to meet & learn from this great artist, Carolyn Frazer.
Every Tuesday morning From 9:30am to 11:30am. Everyone is welcome!
The Art Knitting Club is two hours of fun, you can make your own knitting design or follow Carolyn teachings and advices. Carolyn has been a TAFE teacher for over 15 years and currently teaching variety of art skills and enjoying imparting her skills to other people. she had learnt the art of knitting from her Grandma and will be happy to share it with you...
Please register your interest calling us on 02 4848 0240 or emailing us.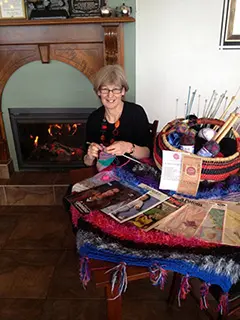 ---